RESEARCH AND
  DEVELOPMENT
Our research priority is harvesting the full potential of perinatal tissues to provide basic, pre-clinical and clinical grade products for unmet medical needs. Our core strength lies in stem cell manufacturing and cellular and molecular biology services.
Our product development pipeline is specifically designed to be "off-the-shelf" to ensure minimal time for a quick translational research project. We are currently working on mesenchymal stromal cells and are developing ethically sourced, scientifically validated, top-notch clinical grade products for emerging healthcare needs. We continue to monitor up-to-date scientific works and tailor our research portfolio to address unmet healthcare needs. In the process, we also focus on improving sustainability and self-reliance to develop these top-notch products right here in India
We continue to build out our strategic alliances across pre-clinical and clinical research areas. These collaborations enhance the potential for the success of our research candidates, which abates our exploration to translational research.We believe that collaborations are an essential part of ensuring that ONNSA stays on the cutting edge of innovation and self-reliance to bring top quality products at affordable prices and for relevant research and healthcare markets. We are open to both industry and academia collaborations.
Wound Healing Lab, University of Pune
Xcyton Laboratories, Bangalore
REVA University, Bangalore
METHOD OF ISOLATING HOMOGENEOUS UMBILICAL CORD MESENCHYMAL STEM CELLS
DR. NEELAM KRISHNAN VENKATARAMANA
To File a Non-Provisional Patent Application before any Jurisdiction / PCT Application on or before June 12, 2021
METHOD TO OBTAIN CORONAVIRUS ENTRY RESISTANT CLINICAL GRADE MESENCHYMAL STROMAL CELLS
DR. NEELAM KRISHNAN VENKATARAMANA
To File a Non-Provisional Patent Application before any Jurisdiction / PCT Application on or before July 27, 2021
IDENTIFYING, SELECTING AND NEGATING THE PURE POPULATION OF MESENCHYMAL STEM CELLS LACKING THE POTENT PROCOAGULANT ACTIVATOR PROTEIN
DR. NEELAM KRISHNAN VENKATARAMANA
To File a Non-Provisional Patent Application before any Jurisdiction / PCT Application on or before July 27, 2021
Stem cells are mother cells characterized by their ability for self-renewal (i.e., their ability to maintain their identity while forming multiple copies of themselves), and their potency (i.e., the ability to differentiate into a specific cell type).
There are many different types of stem cells that come from different places in the body or are formed at different times in our lives.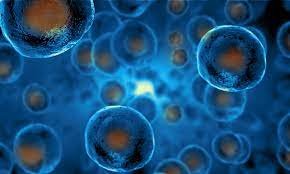 Embryonic stem cells
Embryonic stem cells are obtained from an embryo which forms three to five days after an egg cell is fertilized by a sperm. Embryonic stem cells are pluripotent in nature. This means that they can form all the cell types in the human body except that of the placenta and umbilical cord. These cells can act as unlimited resources of multiple cell types and are therefore very useful in research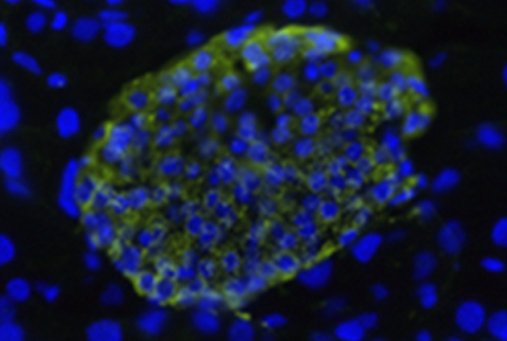 Tissue-specific stem cells
Unlike the embryonic stem cells, tissue-specific stem cells (also referred to as somatic or adult stem cells) have a limited differentiation capacity, meaning they can form only a select few types of cells. The type of cell they form is determined by the tissue in which they reside and also the differentiation cues they get. Tissue-specific stem cells act as lifelong reservoirs of new cells for the tissues they reside in, replenishing the daily loss of cells or loss due to injury. For example, skin contains skin specific stem cells that replenish the shed skin cells throughout your life.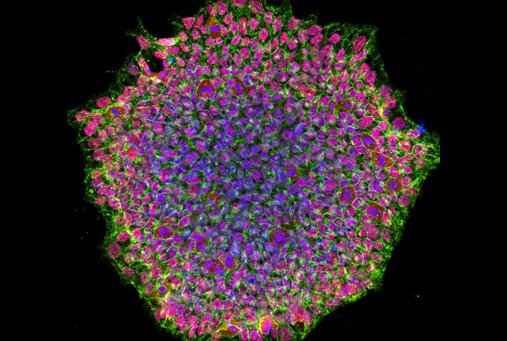 Induced pluripotent stem cells
Induced pluripotent stem (iPSC) cells are cells that have been engineered in the lab by converting tissue-specific cells, such as skin cells, into cells that behave like embryonic stem cells. iPS cells are critical tools to help scientists learn more about normal development and disease onset and progression, and they are also useful for developing and testing new drugs and therapies.
Mesenchymal Stromal Cells
Mesenchymal stem cells (MSCs); also called Medicinal Signalling Cells are stem cells found in specific tissues in the body. These cells are multipotent in nature, meaning they can form more than one cell type. These cells can differentiate into cartilage cells (chondrocytes), muscle cells (myoblast) bone cells (osteoblasts) and fat cells (adipocytes). These specialized cells each have their own characteristic shapes, structures and functions, and each belongs in a particular tissue.
Sources of Mesenchymal Stem Cells
APPLICATIONS OF
Mesenchymal stem cells
Evidence that mesenchymal stromal cells possess therapeutic properties are constantly accumulating. Likewise, their rate of proliferation, immune privileged status, nontumorigenic properties make them ideal for both autologous and allogeneic (off-the-shelf) use in regenerative medicine applications.